Switch: June 9th, 2013
Friday, May 3rd, 2013
On Sunday, June 9th a 2km route from North St. and Agricola to Victoria Park will be closed to vehicular traffic from 10am to 3pm. The summer's first Switch will be in conjunction with Bike Week and the first of a series of summer Switch events (We also have confirmation for September 8th). Switch is about promoting healthy and active living in a fun and festive community-based atmosphere. Imagine an initiative that allows you to switch the way you think about your streets, your community and your city. More information: www.switchhfx.ca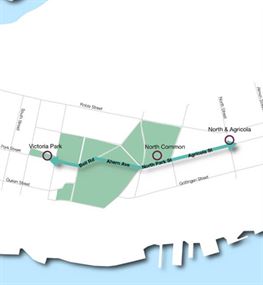 We need volunteers!
If you're interested in volunteering, please fill out this form
What is Switch?
Switch is inspired by a number of "open street" events that are gaining traction around the world since the success of CiclovĂ­a in Bogotá, Columbia. Switch June 9th follows up on the success of our event last September, which attracted approximately 3,500 participants.
The Goals of Switch
The goals of Switch Open Street Sundays are to enable alternative modes of transportation in comfort and safety. Switch seeks to demonstrate a long-term vision for an active transportation network and show the benefits of exploring other modes of transportation to merchants, residents, and decision-makers. Switch makes physical activity enjoyable and gives people a sense of freedom by reimagining how public spaces and streets could be used differently. The event aims to encourage different groups to explore new parts of the city and engage neighborhoods to take greater ownership over how their streets are used.