PDC Construction Site - Summer Update!
Monday, September 1st, 2014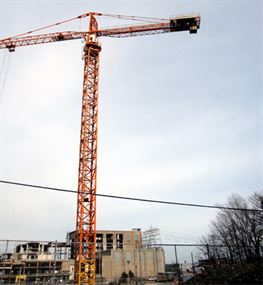 The PDC Construction Site has been updated! Check out the status of exciting projects including the Halifax Central Library, a major mixed-use development approved on Quinpool and Vernon, and many more. Visit our development map and suggest any developments you think have been omitted. Feel free to add photos or weblinks to help make our project summaries as informative as possible.
The Planning and Design Centre Construction Site is the place to find out about development proposals, projects, and plans underway in metro HRM. It has recently been updated with the latest peninsular developments.The Construction Site is a great resource for residents to educate themselves on development in their neighbourhood and provides developers with the opportunity to showcase their work. The long term goal is to have the development community generate the site content by sharing their recent and upcoming projects. The site can be used to search for projects based on the neighbourhood, building use and project status using interactive map and search tools. Check out each development for information including site photos, renderings, site plans and floor plans as well as the developer profile.
Get involved and keep up to date on development in metro HRM using the Planning and Design Centre Construction Site.